Processing Services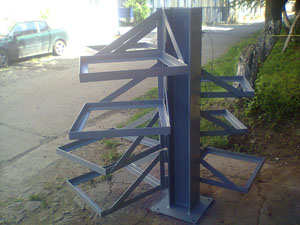 This sector is endowed, besides interior working spaces (halls) necessary for carrying out such activities, modern machinery for cutting and welding metal profiles, erecting high tech equipment, vehicles, all served by staff and approved. Produce on demand:
- Steel structures for building and strengthening of buildings or industrial buildings.
- Steel structures for solar panels.
- Equipment sites.
- Special Metal.
- Piping for ventilation and exhaust systems.